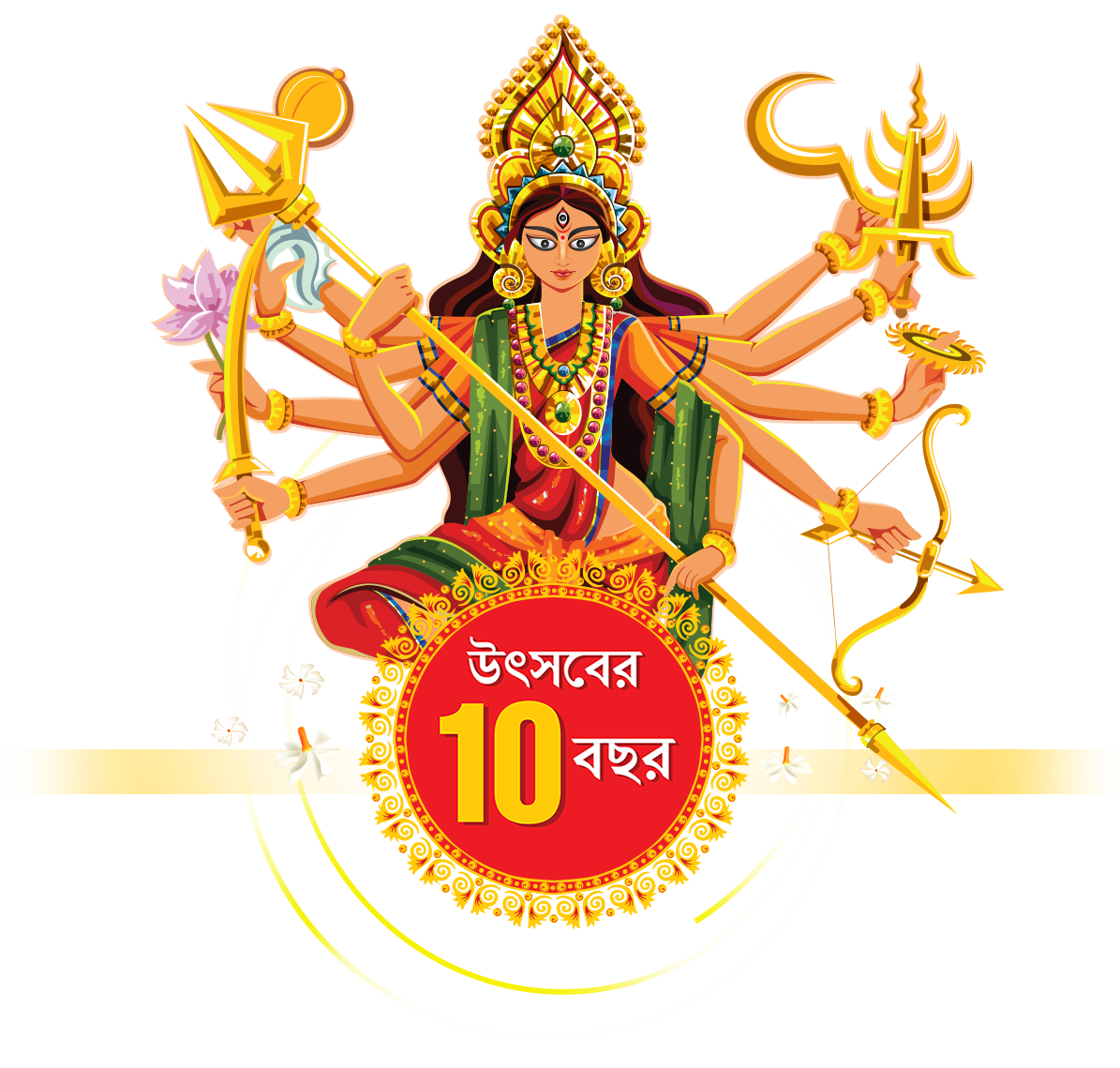 Trident
The "Trishul" was given by Lord Shiva, it symbolises multiple things: Trinity (Brahma, Vishnu, Mahesh), 3 Guna's (Sattva, Rajas, Tamas), 3 Time Periods (Past, Present, Future).
Mace
The "Gada" was a gift by Kubera which symbolises Love, Loyalty and Devotion.
Lotus
The gift from Lord Brahma, the "Padma" is a symbol of knowledge, wisdom and awakening to seek the eternal truth.
Sword
The "Khadga" was given by Lord Yama and symbolises Authority, Being Unbiased and Discrimination Between Good and Bad.
Conch
The God of the Ocean, Varuna gave the "Sankha" to the Goddess which symbolises "Aum", the symbol of the sound of creation.
The Axe
A gift from the Engineer of Gods, Viswakarma, the Axe or "Kuthar" symbolises Fearlessness Against Evil and also Destruction and Creation.
Thunderbolt
Gifted by Lord Indra, "Vajra" symbolises Firmness of Character, Determination, and Supreme Power.
Discus
The Sudarshan Chakra was a gift by Lord Vishnu and symbolises the Goddess as the centre of this universe as it revolves around her finger.
The Bow and Arrow
The "Dhanush" was gifted by Lord Vayu and the "Baan" by Lord Surya symbolises Energy the Bow as Potential Energy and the Arrow as Kinetic energy.
Snake
A lot of representations of Durga shows one hand empty in blessing, or holding the "Trishul", the tenth hand is supposed to be holding a snake symbolising Consciousness and the Masculine Energy of Lord Shiva.