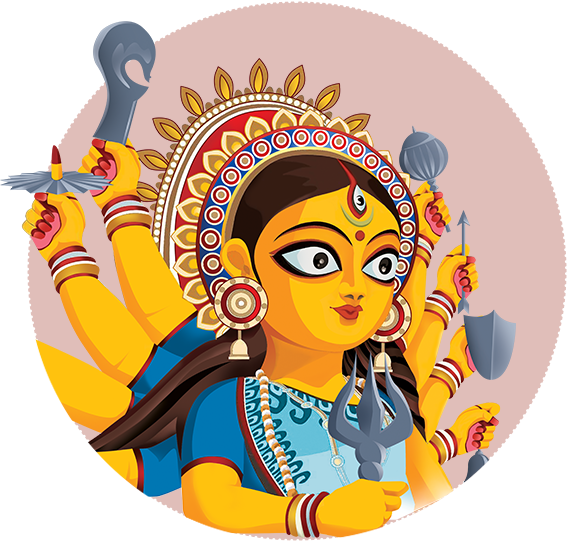 About Mahautsav Online
Baarowari Pujo Ebar Barite
@MahaUtsav Online

World's biggest Festival Durga Pujo is just around the corner. As you vote for your 'Berger Priyo Pujo', get ready to experience the true magic of some of your favourite Durga Pujos, live from the comfort of your home @ MahaUtsavonline.com.
On MahaUtsav Online you can Watch Live Durga Puja, Offer Online Anjali, Online Pranami and even Book Pujo Daala.
Did you think you'll miss out on the Durga Pujo celebrations being in or away from Kolkata? Not anymore.
Soak into the nostalgia of this 'Maha Utsav' – who knows, you may even catch a glimpse of a childhood friend performing the iconic Dhunuchi Naach to the beats of the Dhaak, or that familiar purohit moshai offering Anjali to Maa Durga on MahaUtsavonline.com